We Are 7B Building & Development
We love what we do, and who we do it with.
We Are 7B Building & Development
We love what we do, and who we do it with.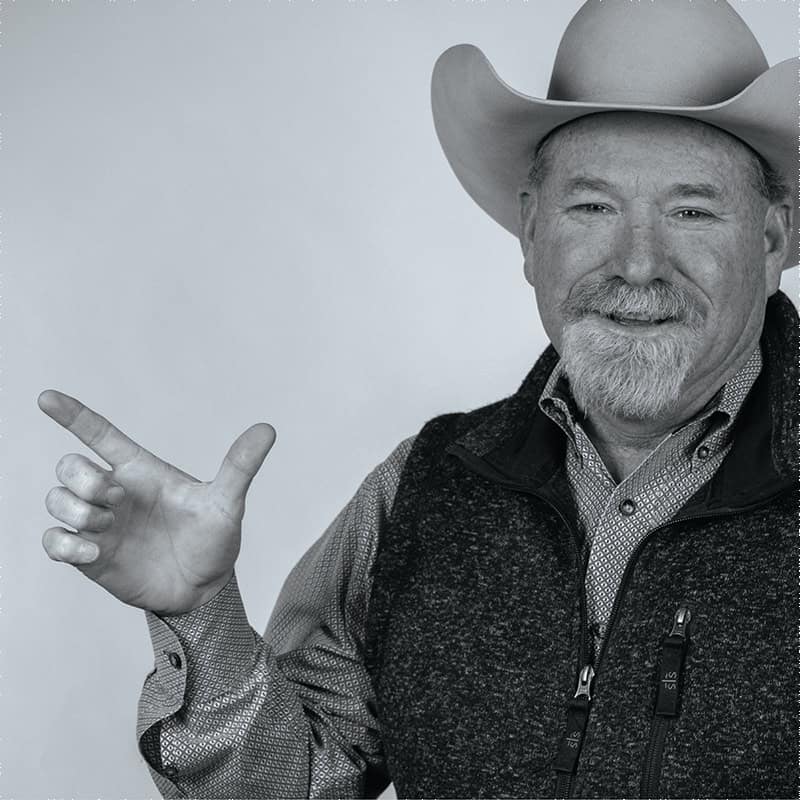 Chad understands the importance of a solid foundation. That's why he established 7B Building & Development on the bedstone of faith and family.
After graduating from Texas Tech University in 1991, Chad and his wife Donell raised their three boys, Derrick, Trey, and Jordan, who now serve as co-owners of the Merchant Family Companies. They credit the faithfulness of God that they can do what they love as a family.
When not working, Chad spends time with his seven grandkids or practicing his team roping skills.
Derrick oversees all 7B Building & Development divisions and the other Merchant Family Companies.
With a business degree from Lubbock Christian University, Derrick gives credit to his father Chad, for teaching him everything he knows about business & leadership over the last two decades. Derrick was a natural fit for the companies and assumed the CEO position three years ago. He and his wife, Tasha, have two boys, Malachi and Lincoln.
When not in the office, Derrick spends his time with his family, playing golf, hunting & watching Texas Tech athletics. With a heart for service, you can often find Derrick at his church or serving on the board of a faith-based ministry such as the Lubbock Christian University Business Board, Higher Ground Ministries, or Business Operation on Mission.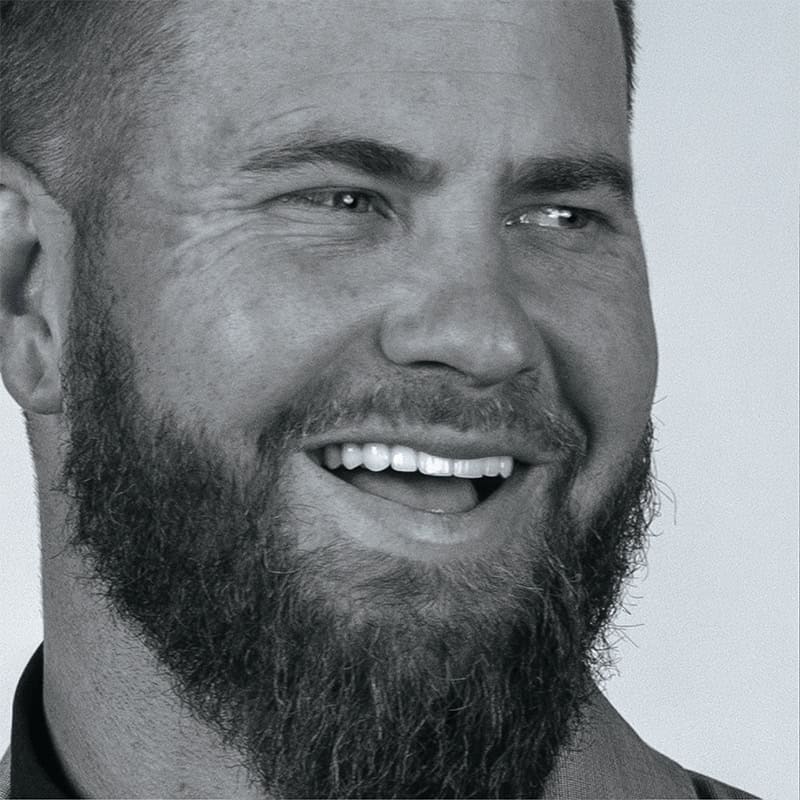 Following in the family's footsteps, Trey graduated from Texas Tech University in 2012.
He and his wife Corie have three children: twins Britton and Madden and daughter Sutton. His life is also rooted in faith and family. While he is the Director of Construction for 7B Building & Development, Trey's ultimate desire is to lead his children as a humble and godly father.
As a sports enthusiast, Trey enjoys golf, hunting, and watching his beloved Texas Tech basketball (Wreck 'Em Tech!). He has combined his love of athletics and faith by sitting on the board of the Fellowship of Christian Athletes.
Jordan is a man who understands commitment.
As the President of Construction, he oversees each project from breaking ground to completion. Jordan married his high school sweetheart Taylor, and the two are raising their sons, Jaxson and Grayson.
When not on a job site, you can find Jordan playing basketball with his boys, fishing, or cheering on his, you guessed it, Texas Tech Red Raiders.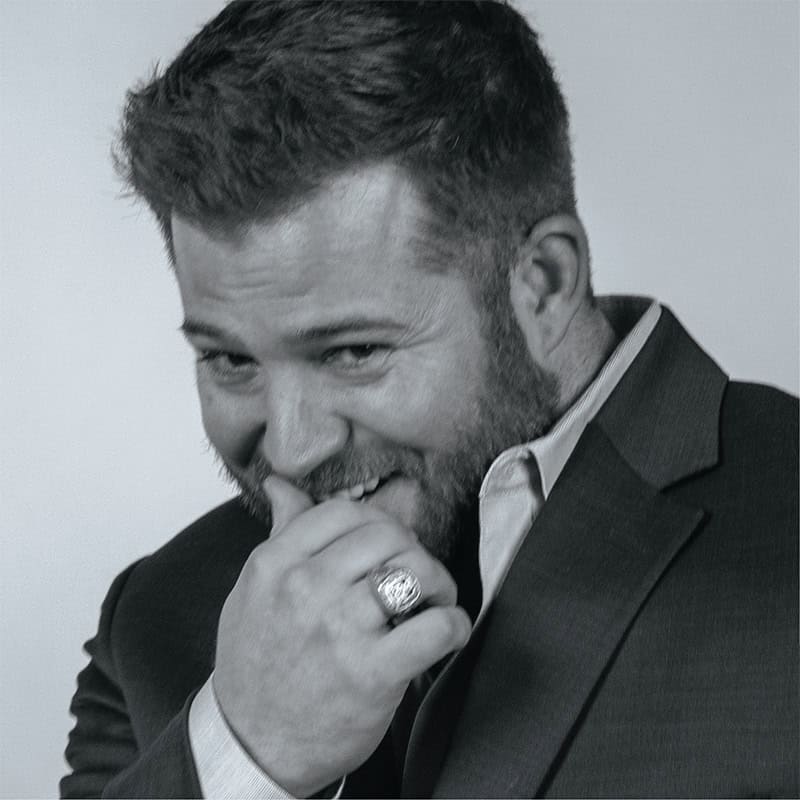 Tyler is the Chief Estimating Officer and assists with project management for 7B Building & Development.
Tyler graduated with two bachelor's degrees from Texas Tech University in 2014. Tyler and his wife, Lauren, have two children, a daughter, Hadlee, and a son, Jensen.
Tyler enjoys spending time with family and friends, watching and attending sporting events, working out, and playing any and all sports. He is faith and family-oriented and will do everything he can to help those he cares about.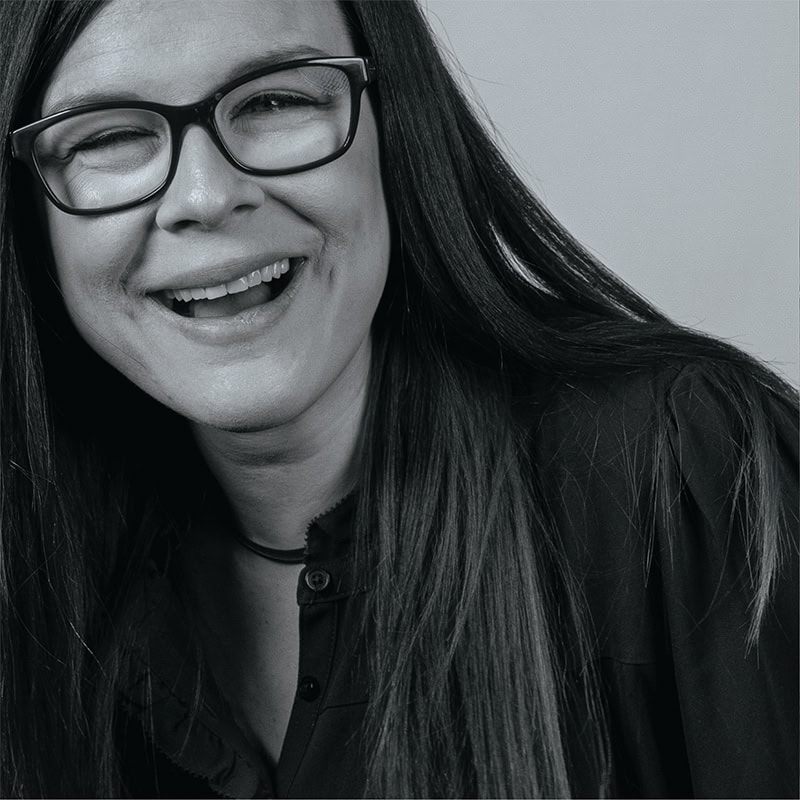 Heather is the Chief Financial Officer of 7B Building and Development and the other Merchant entities.
As CFO, Heather oversees the accounting, business support, financial planning, and tax functions of all organizations. Before joining the Merchant entity group, Heather worked in public accounting for 12 years assisting clients in tax and accounting functions across multiple industries. She earned her Bachelors in Accounting in 2007 and later her MBA in 2012, both from Park University. Heather is a member of AICPA, TSCPA, the local chapter of TSCPA and WTWCPA.
She is actively involved in West Texas Women Certified Public Accountants and her church Flatland Bible Church, serving others as the treasure and through the discipleship of other believers. Outside of work, Heather enjoys reading, laughing loudly and walks with her husband Michael, their daughter Maple, and their two dogs, Jesse and Frankie Jo.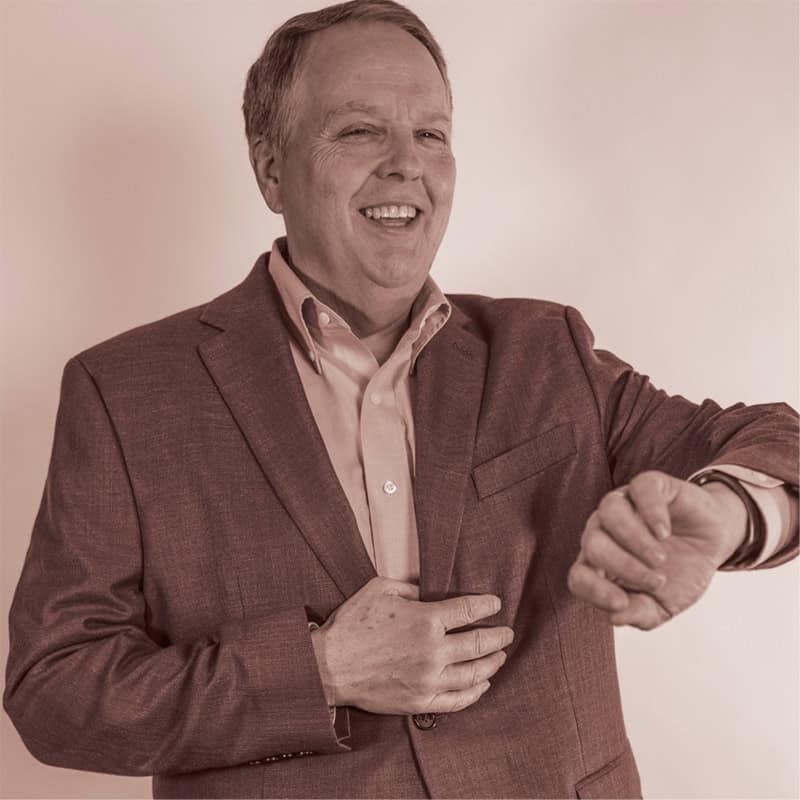 Kent is President of Real Estate and handles development for all new sites.
Kent has over 20 years of real estate development and management experience throughout the West and Midwest for multiple retailers including Family Dollar, Dollar General, Stage, and Anthony's.
Kent and his wife, Mary Ellen have 3 children and 7 grandchildren. They enjoy travel, regular family activities with their children and grandchildren and family visits to Walt Disney World. Kent is active in many local church activities and enjoys serving those around him.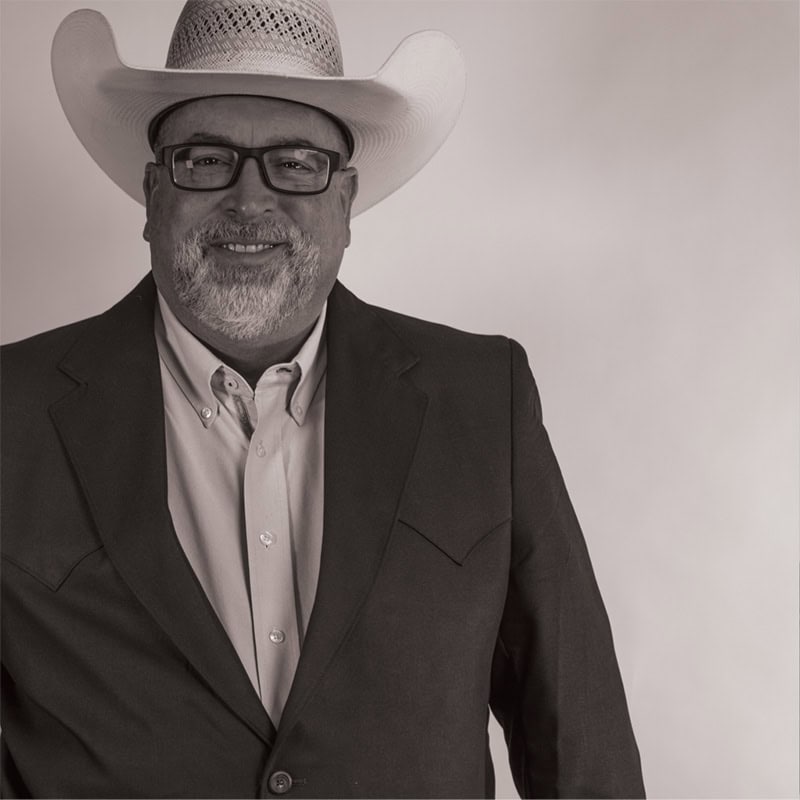 Mike comes to the 7B team with two decades of experience in real estate with companies like Dollar General, Family Dollar and Dollar Tree.
He and his wife Cindy reside in East Texas near Nacogdoches where they enjoy raising horses. When not showing ranch horses, the two love spending time with their ten grandchildren.
As members of the Corner Post Cowboy Church of Nacogdoches, Mike plays the mandolin and sings with the praise band. There isn't much Mike can't do, and we're thankful to have him on our team.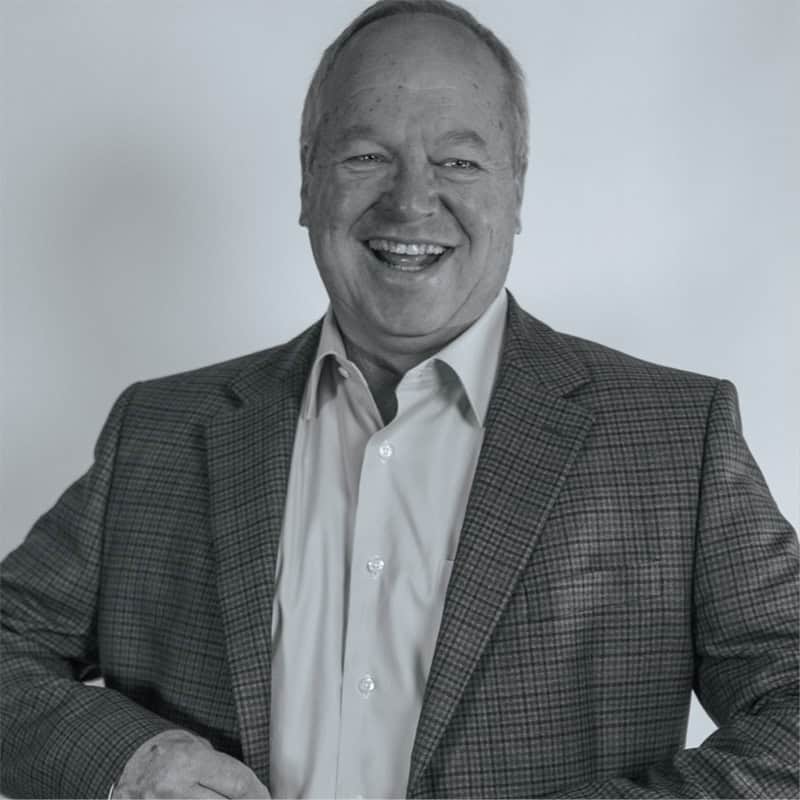 Steve serves as Vice President of Real Estate for 7B Building & Development with over 25 years of real estate experience with QSR, Medical/Surgical, Family Dollar and Dollar Tree.
He resides in Heber City, UT with his wife Susie. Together, they have 5 children and 13 grandchildren.
When not working, Steve likes to spend time outdoors skiing, snowmobiling, golfing, hiking and camping. Steve loves supporting his grandkids whether that means attending their sports games or taking short trips together. He and his wife are active participants in their church and value serving the Lord together.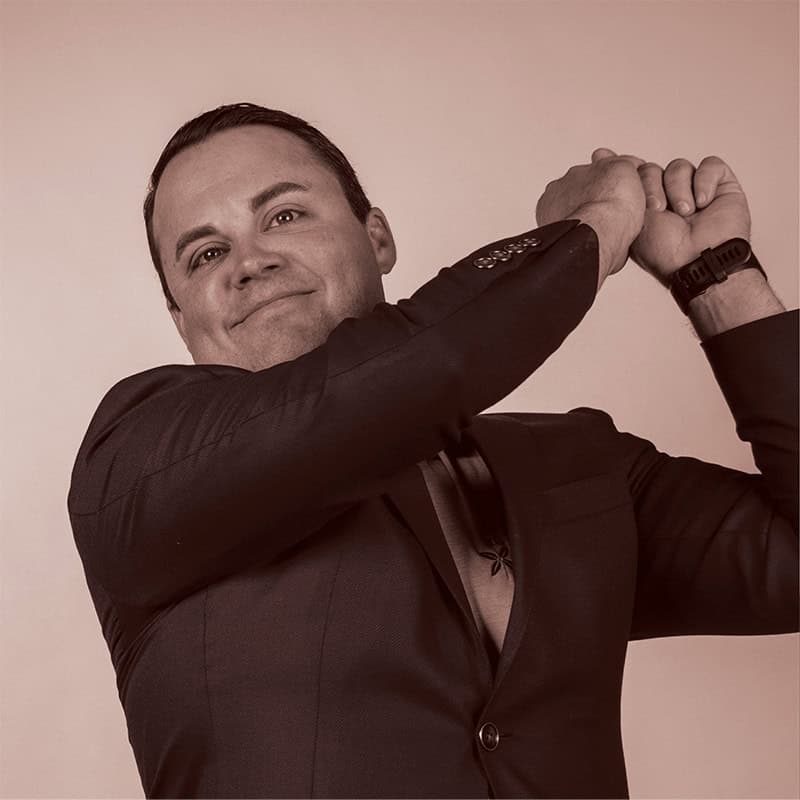 Jake is the Chief Investment Officer for Merchant Family Companies.
Jake graduated from Lubbock Christian University in 2010 where he played golf and earned a Bachelor of Business Administration. Jake's greatest accomplishment during that time was meeting his wife Tori, who teaches in the education department at Texas Tech.
They have two children, a beautiful daughter Avery, and an exuberant son, Connor. Jake worked in Commercial Banking until 2021 when he joined the Merchant team.
The Mahans are active members at Hillside church in Lubbock and hope to share God's love in every relationship they encounter.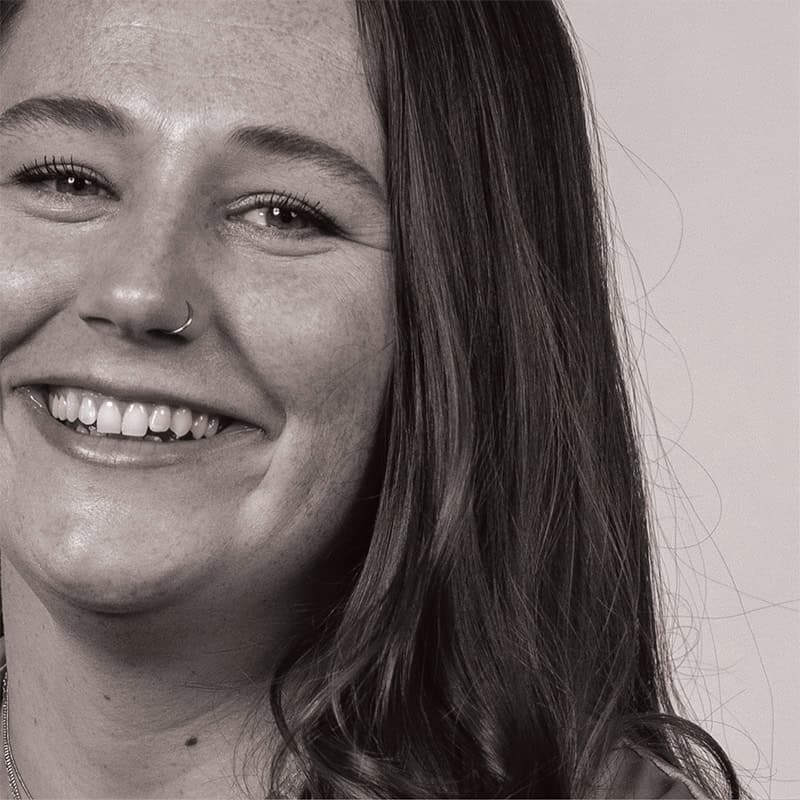 Lea is an estimator and assists with project management for 7B Building & Development.
Lea graduated with her bachelor's degree from Texas Tech University in 2015 and was also a middle infielder for the Texas Tech Softball Team. If you know about our family commitment to Texas Tech athletics, you know how we feel about this line-item of her resume.
After earning her degree, Lea went on to play for the Team USA Women's Baseball Team in 2016 and played in the Women's Baseball World Cup in Gijang, South Korea. Lea enjoys spending time with her husband Ethan and daughter, Blair: watching or playing baseball, basketball and football. On weekends, Lea heads to the Bradley family ranch to spend time with family and in worship with God out in nature.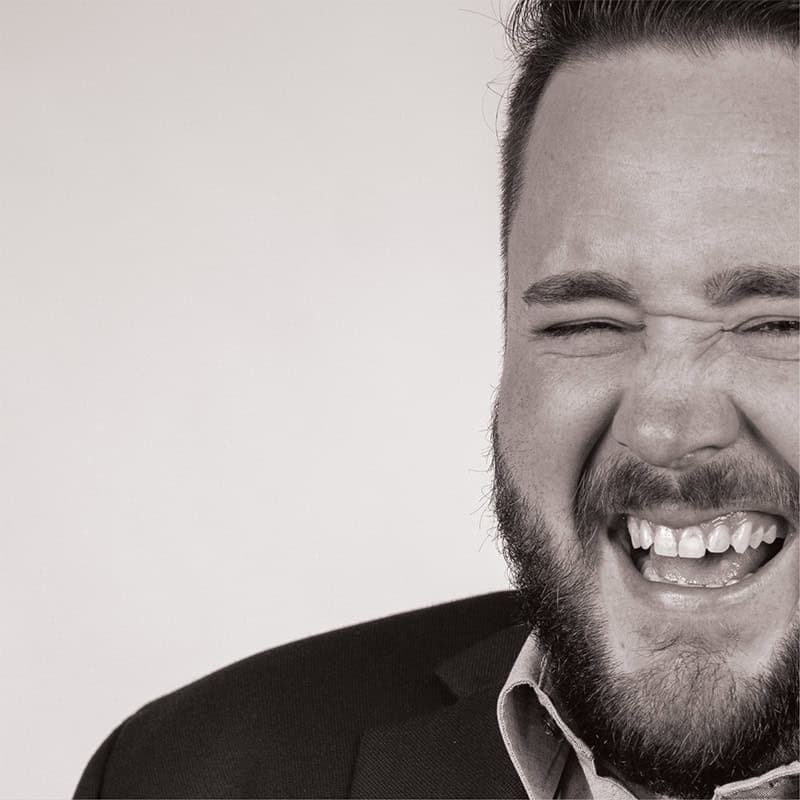 Jable "JT" Shelton is the Vice President of Development for 7B Building and Development, LLC.
JT began his career in the commercial real estate arena in 2016 when he was asked to come on board his father's law firm and earned his Texas Real Estate Agent License in 2018. Since then, JT has overseen hundreds commercial real estate development projects across the country.
JT enjoys his time off with his wife, Hannah, and their son, Quaid. When JT isn't overseeing projects, he is either doing wood work, yard work, home renovations, or flying.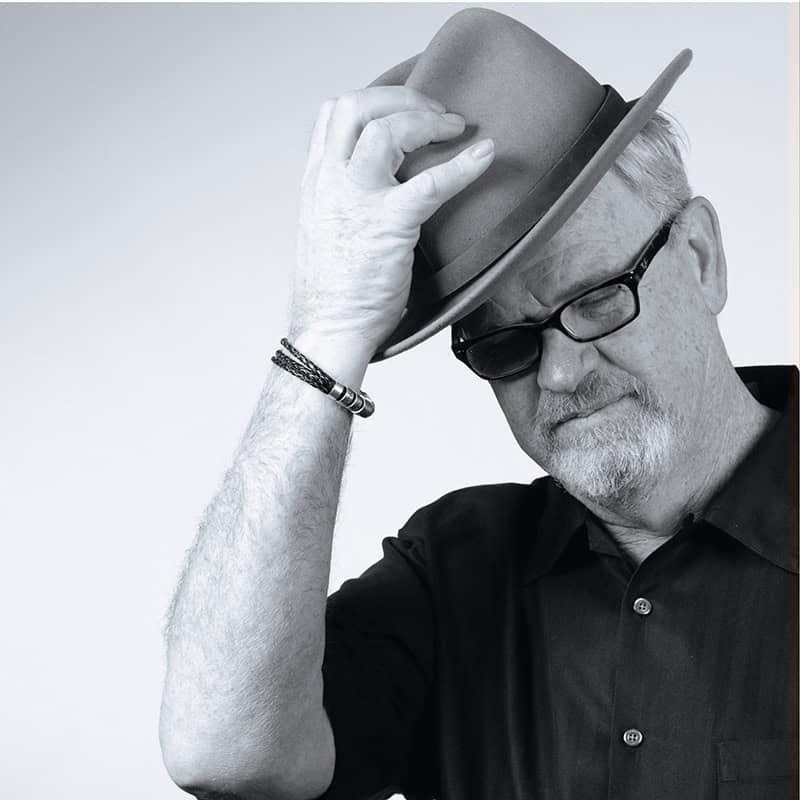 Stephen Snelson began his oil and gas career by founding Stephen W. Snelson & Associates in Denver, Colorado, in May of 1982 by managing oil and gas acquisition projects in all regions of the U.S. Energy market.
In 1990, Stephen founded Quantum Energies, exploring, developing, and operating oil and gas assets in Texas and New Mexico. By 2010 he expanded into consulting for energy companies throughout the U.S. as an expert in horizontal completions and intervention.
In 2021, drawing upon his skills in real estate investment, project management, and land-based transactions, Stephen transitioned his career into commercial development for 7B Building & Development, where he serves as President of Development.
Stephen and his wife, Janie, enjoy time with their two sons, 4 grands, and their GSPs, Dex and Gracie. Playing music is a passion of the entire family. Stephen enjoys writing, cross-country running (occasionally bare foot) and fly-fishing. His bucket list includes fly-fishing the "Holy Waters" of the Rouge.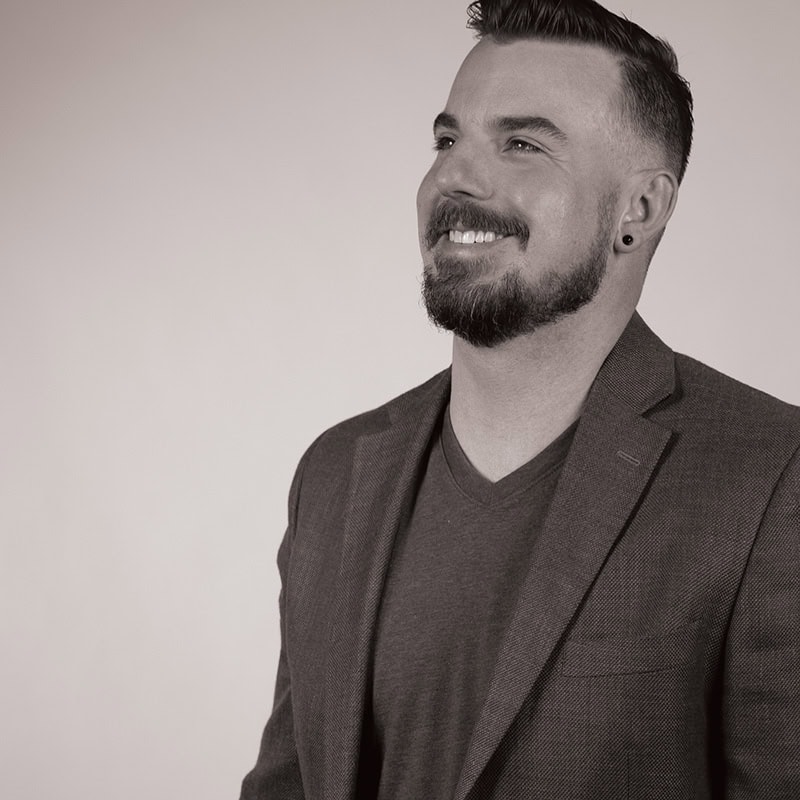 Nathan is the Director of Client Relations and Safety Management for 7B Building and Development.
Nathan graduated from Stephen F. Austin State University with a Bachelor of Science. He then went on to get his Master of Management from Southern New Hampshire University. During college, he played Rugby, intramural sports, was head of finance for the Phi Kappa Psi Fraternity and was involved with the sustainability club.
Professionally, he has a background in Emergency Services, Facility Management, Construction, Customer Service, and Business Management. Nathan enjoys spending time with his wife, family, and friends, as well as golfing, mountain/road biking, scuba diving, time at his cabin, and training for triathlons. He attributes all his success to God, his amazing wife, and the love/support of his friends and family.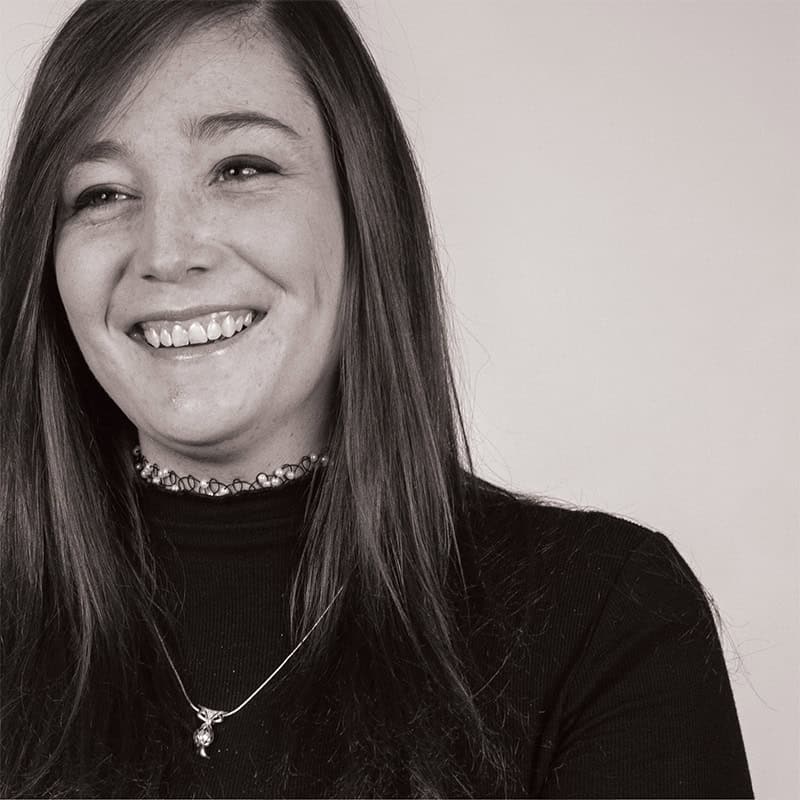 Landon is the Chief Legal Assistant and Project Closing Manager for 7B Building and Development.
She was a drummer and majorette in the school band for seven years. After graduating high school, a year and half early from East TX, she started working for a local Law Firm as an assistant to the attorney. She enjoys flying planes, collecting rocks, and learning new things. She also plays all sports available. Basketball is her favorite as it has been in her family bloodline for many years.
On weekends, she likes to meet friends at the pool hall to play billiards, lifting heavy things at the gym, or watching scary movies while cuddling with her dog, Sir Bane.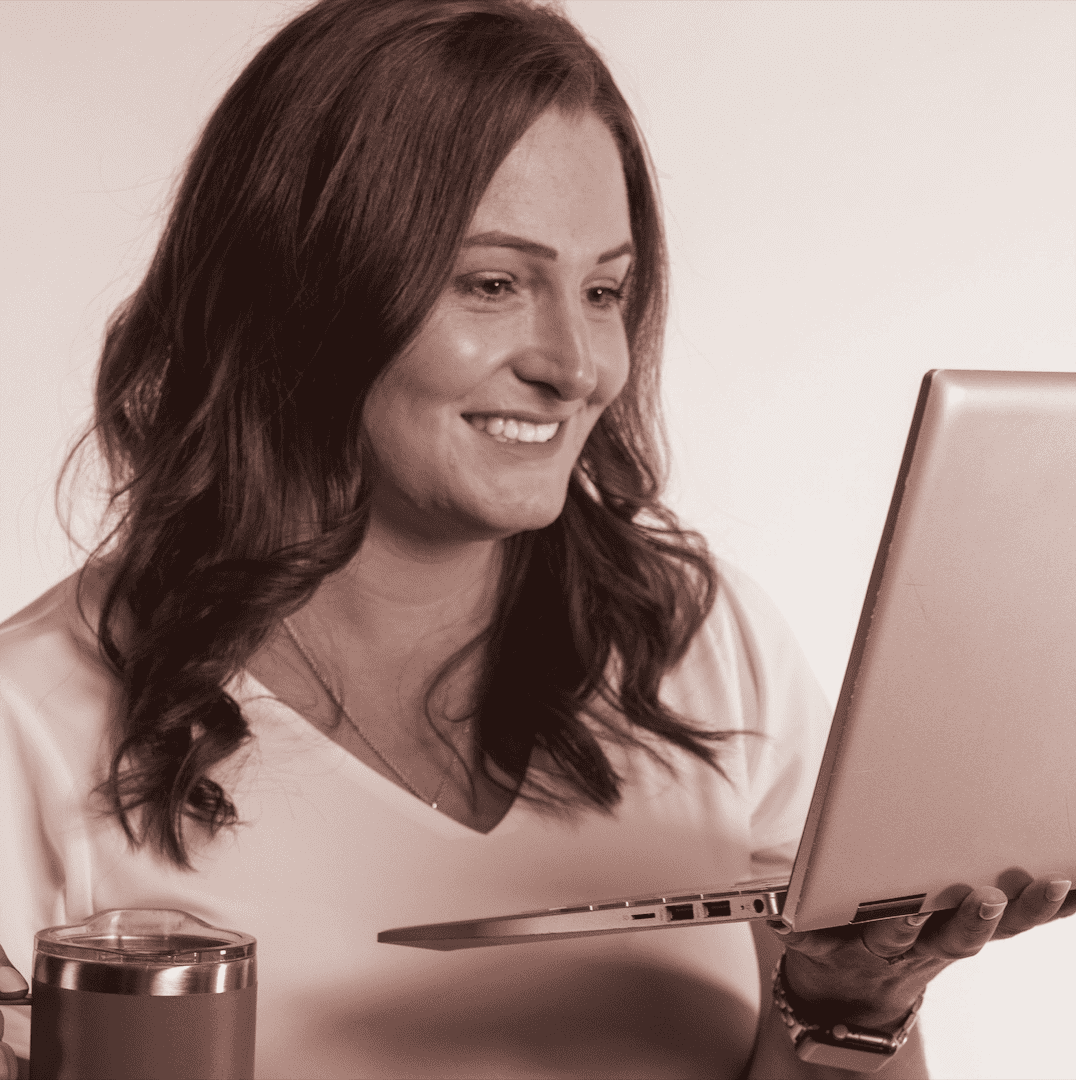 Kristilyn has the honor of leading the Team Experience Department (HR and Training combined) for Merchant Family Companies.
She graduated with her bachelors from Eastern New Mexico University in 2012 and then her Master's in Mathematics from Texas Tech in 2015. Kristilyn taught high school and college mathematics for seven years before transitioning into HR and leadership development.
Kristilyn enjoys spending time with her greatest supports: Johnny, the children and her family and friends. She enjoys anything outdoors and is a lifelong learner. Kristilyn loves serving the Lord and helping others.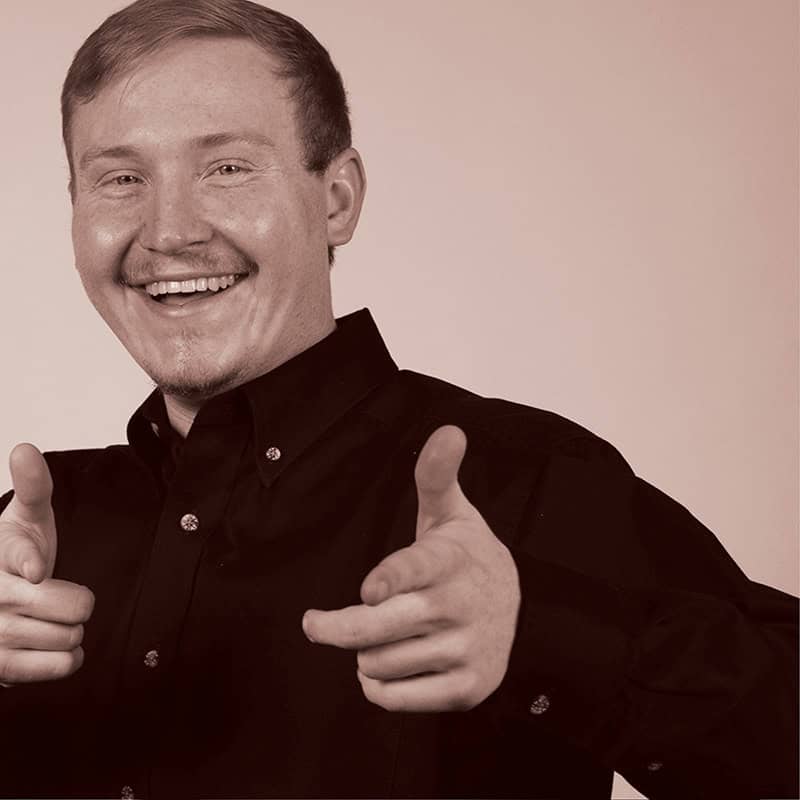 Kordell is another family-oriented member of our team.
A recent graduate, Kordell earned a degree in Business Management from Wayland Baptist University in 2020. With deep faith, Kordell strives to live his life devoted to the Lord.
He enjoys spending time with his family, playing golf, and watching any sports he can find.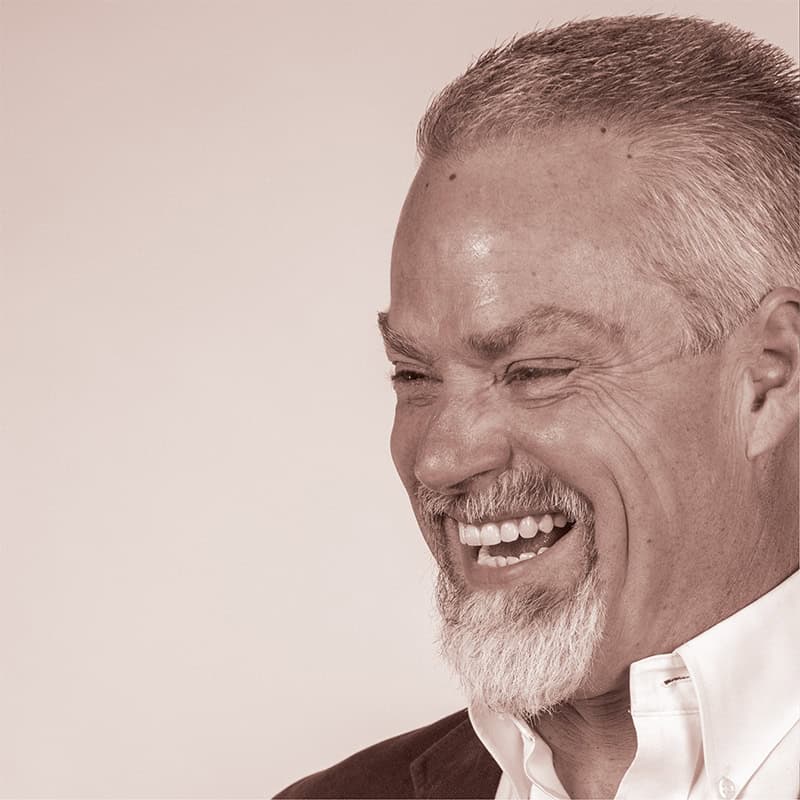 Ray is a dynamic speaker, teacher, and coach. He inspires our team with his enthusiasm, energy, and faith in God.
After graduating from Sunset School of Preaching in 1991, Ray received a Master's Degree from Lubbock Christian University in 2002. He has worked with churches in New Mexico and Texas and was an instructor at Sunset International Bible Institute as well as Lubbock Christian University. As a proud member of the John Maxwell Leadership Team, Ray has traveled the world working with groups and individuals in leadership and personal development.
He and his wife of 33 years, Sonya, have two daughters, Katelynn and Reagan. As an outdoor enthusiast, you can find Ray worshipping the Lord outside while running, riding four-wheelers, and hiking.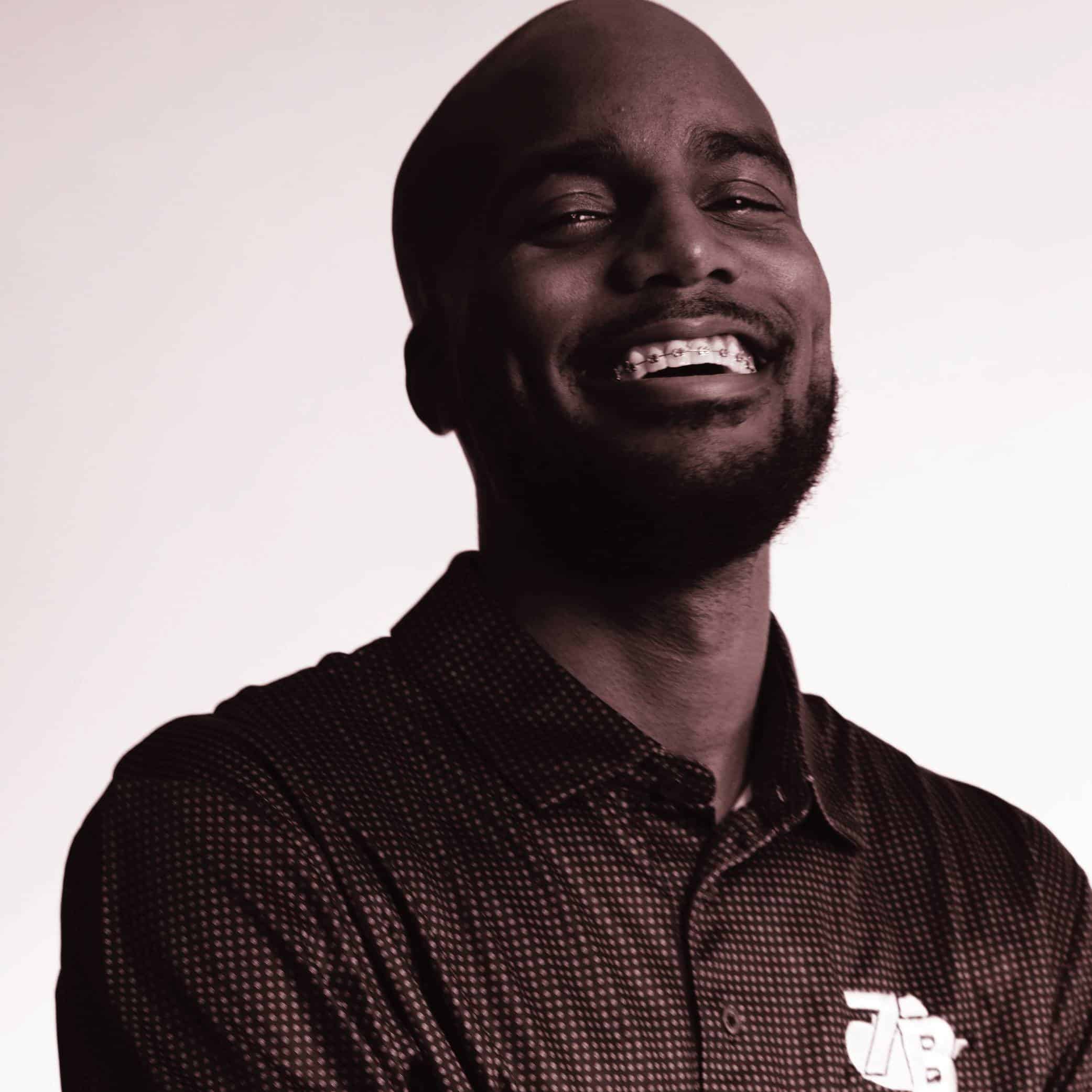 Trevor graduated with his bachelor's degree from McMurry University in 2014. After trying his hand in the restaurant industry, Trevor entered the construction industry, starting as a superintendent and working his way up the ladder by being promoted to a Junior Estimator and Project Manager. Today, he serves as the Vice President of Construction for 7B Building & Development and manages several commercial projects.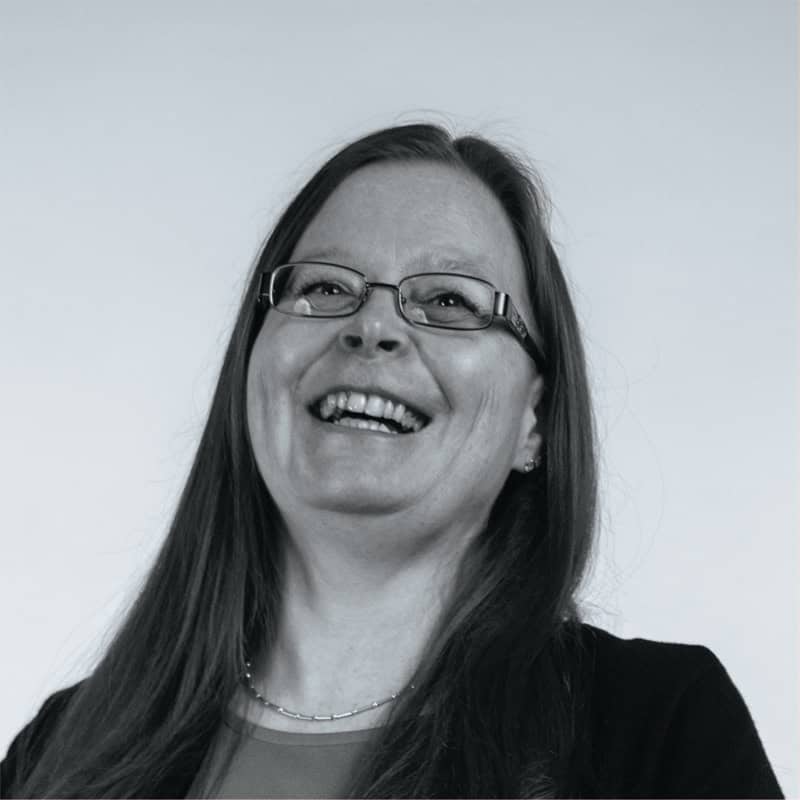 Jamie serves as the Title Manager with 7B. She has an associate's degree in Paralegal Studies from South Plains College. Jamie spent ten years refining her Civil Litigation Paralegal skills before joining the 7B Building & Development family. She is fascinated with the history buried in the title work of commercial real estate and development and loves that no piece of land or project is the same. She is always learning something new!
Jamie has the pleasure of sharing her life with her husband of 11 years and two cats. She is joyfully expecting her first child at the end of December 2022.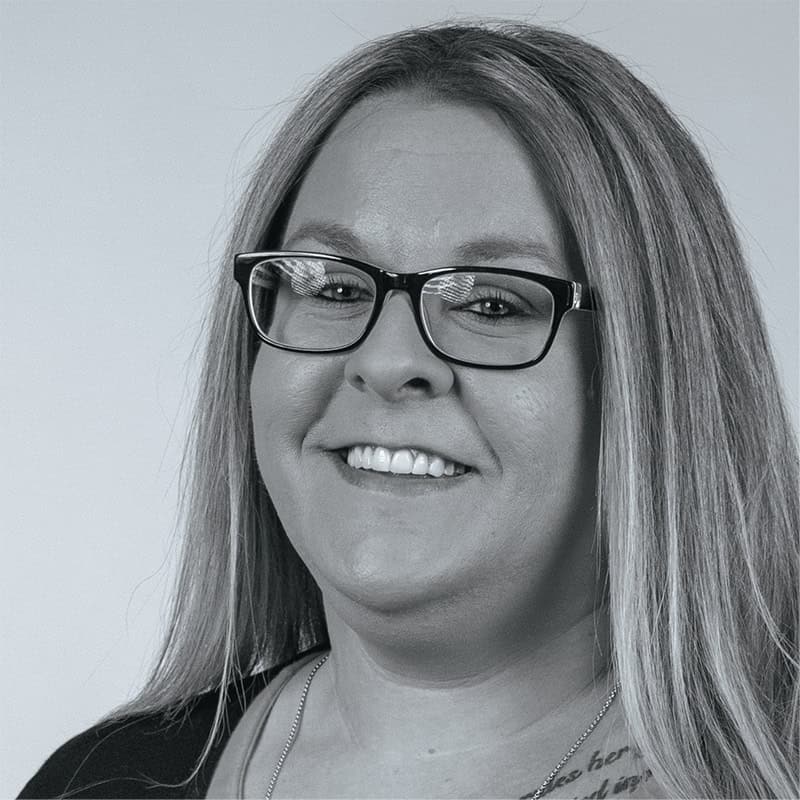 Pam is the 7B Building and Development Accounting Specialist.
Pam has been in accounting for seven years and loves the detail it takes to be in accounting. She enjoys getting to know all the Merchants and the family in this building.
Pam is a born and raised Lubbockite. She graduated from Frenship High School, where she met her husband of 15 years. She has a miracle baby boy, Taygan, who is 12yrs old but looks like he's a grown man.
Pam enjoys spending time with her family and bakes a lot, so the accounting office always gets goodies.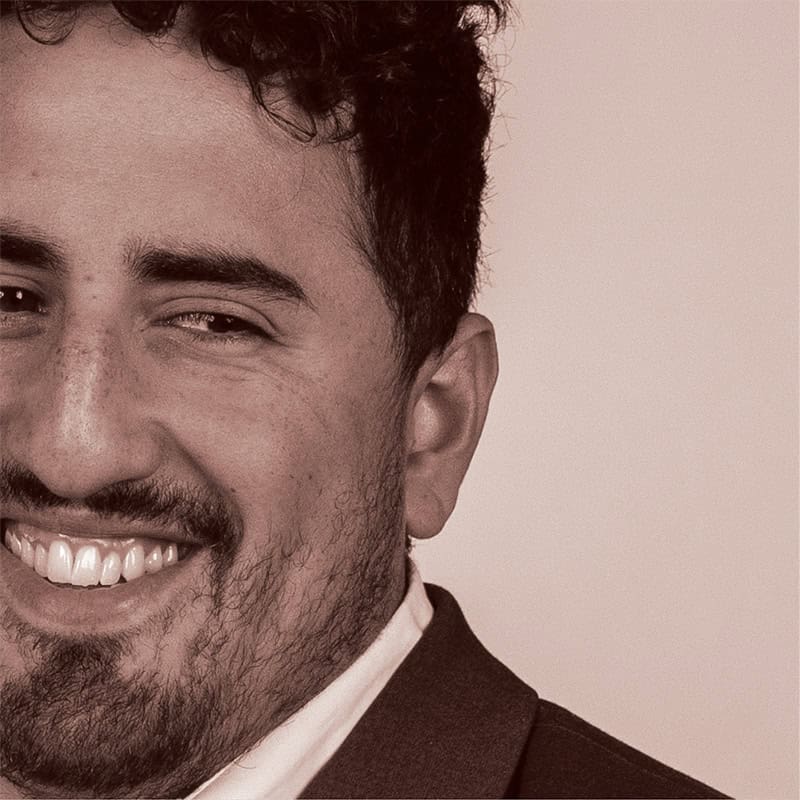 Gabriel, better known as GB, is an estimator and assists in any minor technology issues.
GB graduated with his bachelor's degree in the Science of Architecture in 2020 from Texas Tech University. GB was in his last year of college when he started interning for the Estimating Department, and after graduation he took on a full-time position as an estimator.
When he is not working, GB enjoys spending time with his wife Miranda and playing disc golf around Lubbock. GB loves cooking for anyone and everyone and hopes to open his own food truck or restaurant one day.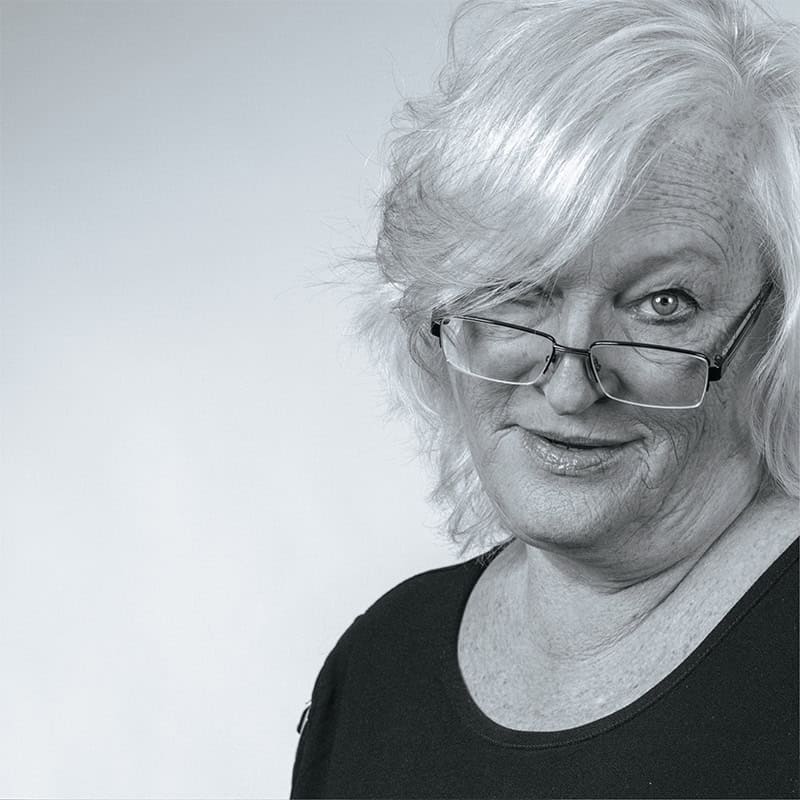 Sheila has been in the accounting field for over 30 years, approximately half of which is in the Commercial Construction Industry.
Currently, Sheila is issuing sub-contracts and setting up new vendors for 7B Building and Development and 7B Commercial Construction. She enjoys the challenge and urgency in this position as well as the teams she works with.
Shiela also made a short segway and achieved her veterinary assistant certification to become more proactive in animal rescue.
She is a proud mom of two grown, sons, and they both blessed her with amazing daughters-in-love. She has three grandchildren that own her heart. She also loves to travel and has been to all but 5 of the United States. She hopes to make it to the other 5 in her lifetime.
Ryan is part of the accounting team for 7B Building and Development.
Ryan graduated with his bachelor's in accounting from Lubbock Christian University in 2020.
Ryan enjoys watching sports in his free time. Volleyball, baseball, and basketball are sports that Ryan is very passionate about. On the weekends, you can find Ryan with his family, spending time with his goddaughter, who he loves more than anything in the world.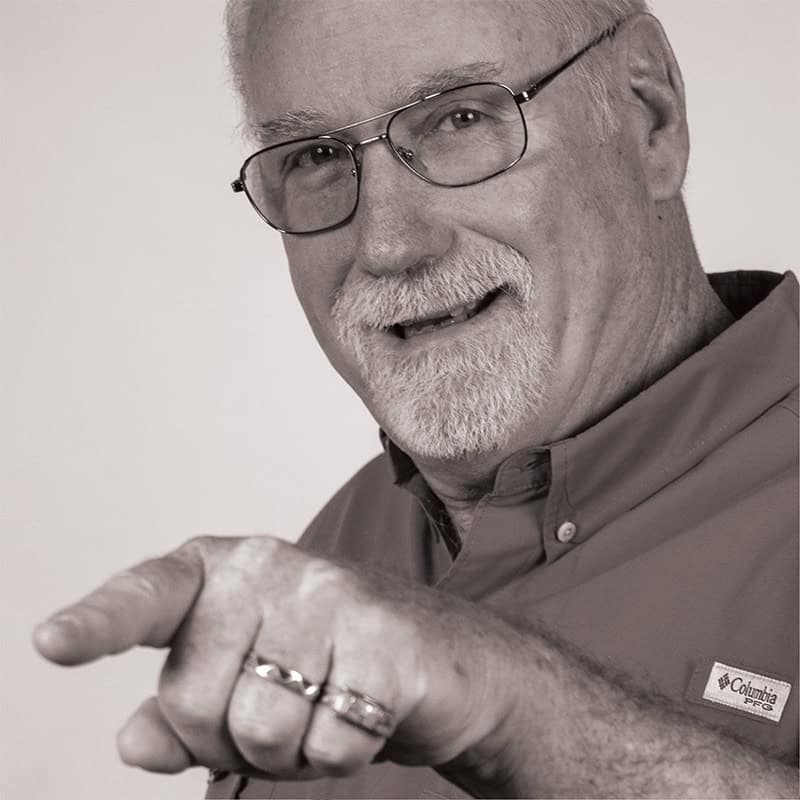 Jable Keith Shelton, Esquire, is the Chief Legal Officer for all of the Merchant Family Companies.
Ever comfortable around numbers, Keith obtained his BSE-Mathematics degree from Delta State University in 1978. While managing his employee benefits consulting firm, Keith enrolled in Mississippi College's School of Law, where he obtained his Juris Doctor degree in 1988. In 1989, Keith was admitted to practice law before the federal and state courts of the state of Mississippi.
Over the years, Keith has also enjoyed international experience representing his clients before business firms in Panama, Bermuda, and the United Arab Emirates. As recently as 2010, he brought his business experience and legal perspective to bear for Alliance Trust Company, where he now sits on the Board of Managers for one of the largest independent trust companies in Nevada.
Keith has gained nationwide recognition as a featured speaker having given talks on Estate Planning and Asset Protection Planning using strategic business entities at advanced estate and asset protection planning seminars at Lake Tahoe, Reno, Las Vegas, Nevada, Lubbock, Texas, Jackson, Mississippi, and Memphis and Nashville, Tennessee.
Keith now resides in Lubbock and is married to a world-recognized artist, Cynara, and they have two adult children, JT and Landon, who both also work for the Merchant Family Companies.
Ilene is the Director of Utilities for 7B Building & Development.
Ilene graduated with her bachelor's degree from Texas Tech University in Education. She was an educator for nine years before coming to work at 7B.
She is originally from California but has made Lubbock home for the last 12 years (the beach still calls her name, though). Ilene enjoys spending time with her husband, David, and daughters, Olivia, Merrit, and Mazzy going to their athletic events, taking trips, and exploring.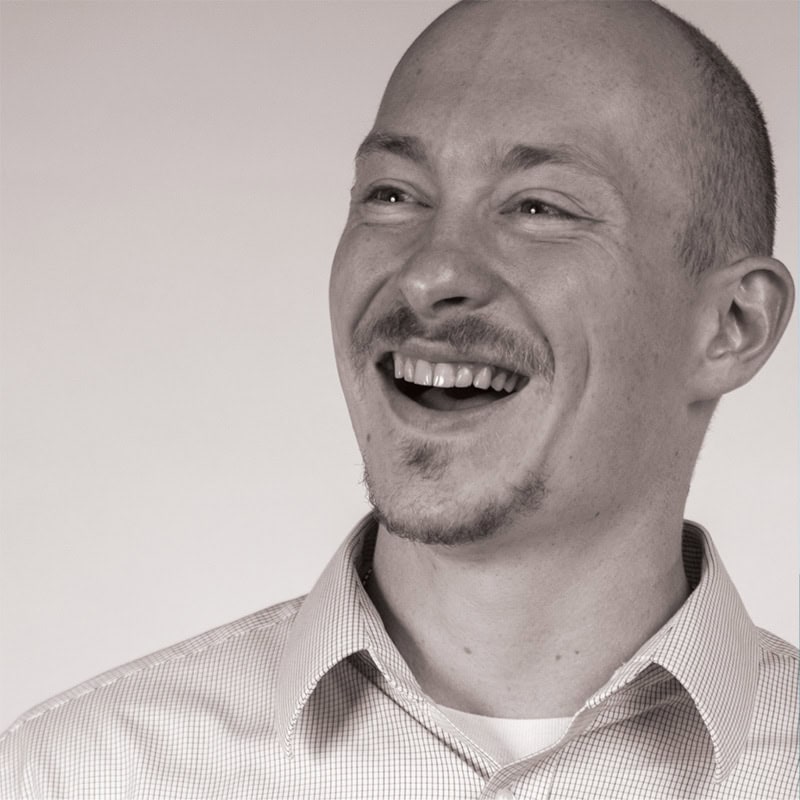 Kyle is an estimator for 7B Building and Development. He graduated from Abilene Christian University with a Bachelor's of Business Administration. He has prior experience as an estimator and project manager for a civil construction company in the Marble Falls area.
Kyle enjoys hiking, running, hunting, fishing, and preaching. On the weekends, Kyle spends time with his friends and family.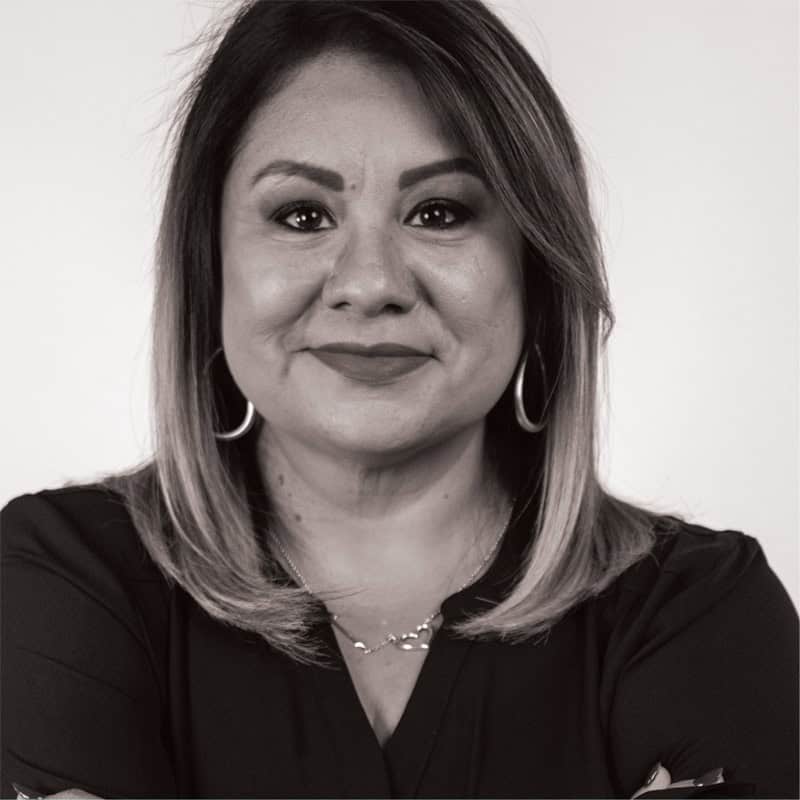 Melinda is the Assistant to the CEO and CFO of 7B Building & Development.
Melinda graduated with her associate's degree in office administration from South Plains College in 2022. Melinda's greatest loves are God and family. Melinda enjoys spending time with her adult children, Rigo and Shilo, and her immediate family. Most weekends are spent either at her mother's or her brother's house, enjoying great food (usually prepared by her mother), music, and plenty of laughs. Her family is her biggest supporter and likewise.
Her motto is "family, is everything" and it is one of the things she absolutely loves about 7B. It models the same core belief and values as her family. She feels truly blessed to be part of such an amazing team at Merchant Family Companies.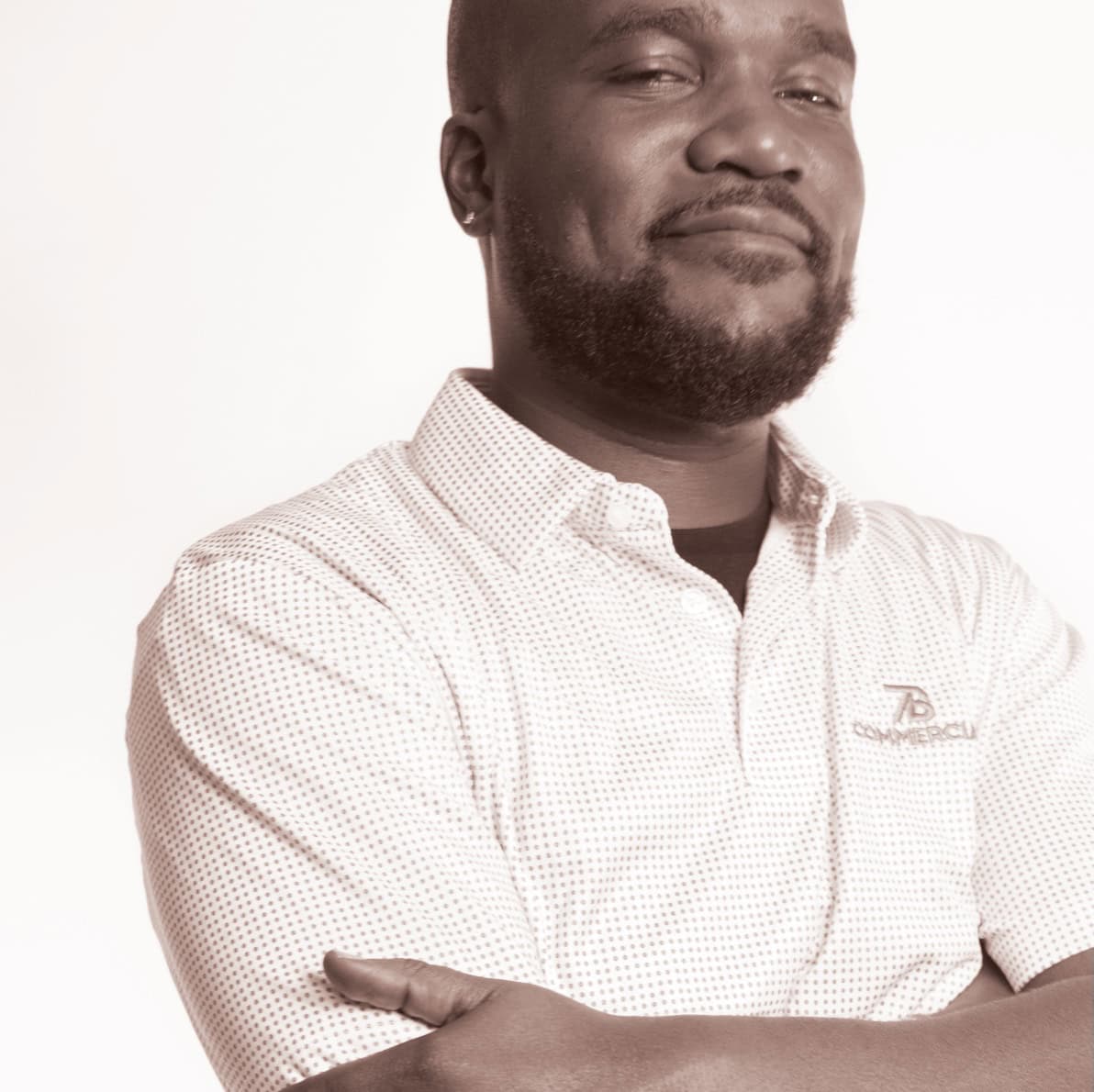 Kevin is a Project Manager for 7B Building and Development. His calm and quiet demeanor are invaluable when juggling the many demands of construction project management. Kevin prioritizes hard work and caring for his family, including his wife and two boys, Kai and Trace, above all else. Outside work, he enjoys playing video games, basketball and spending time with family and friends.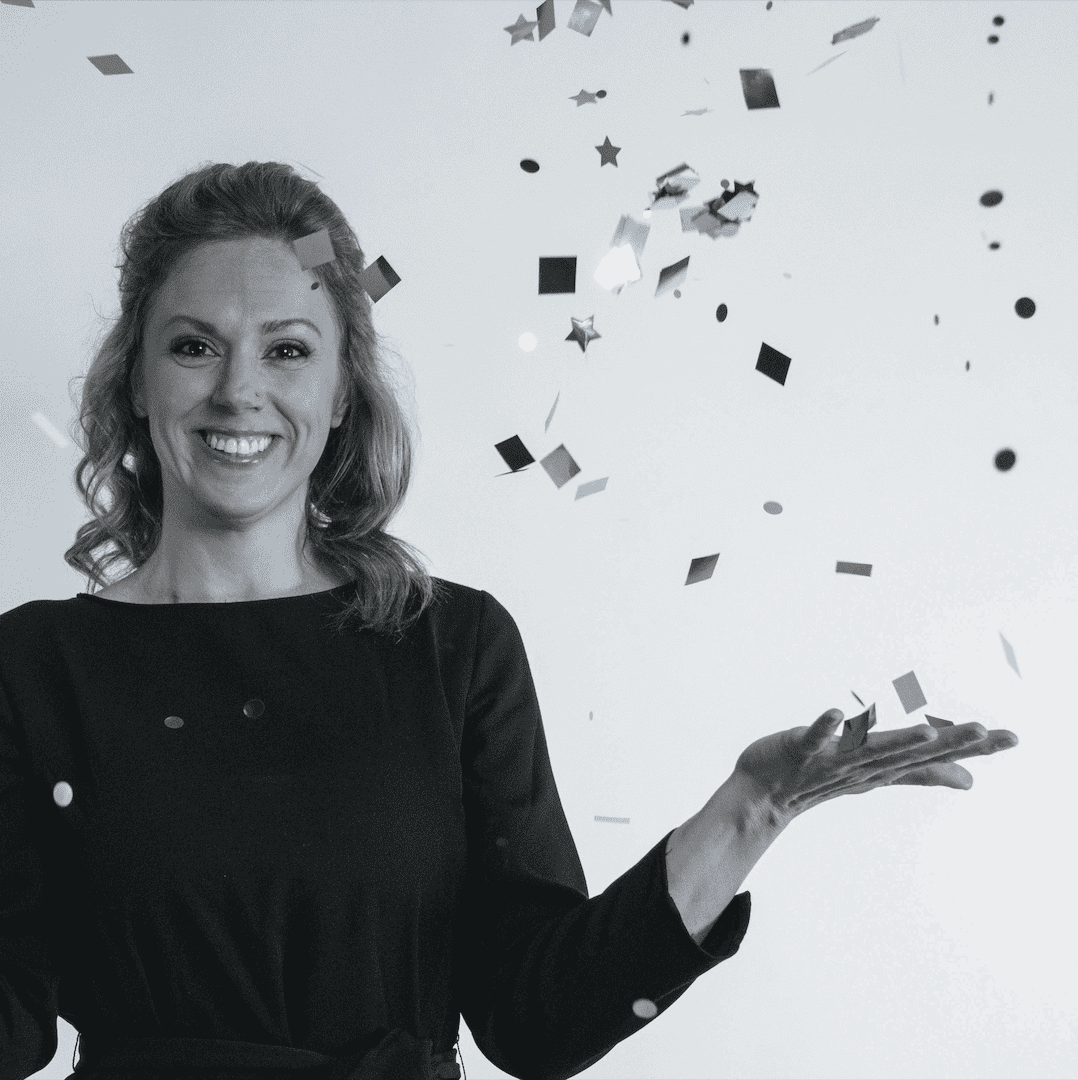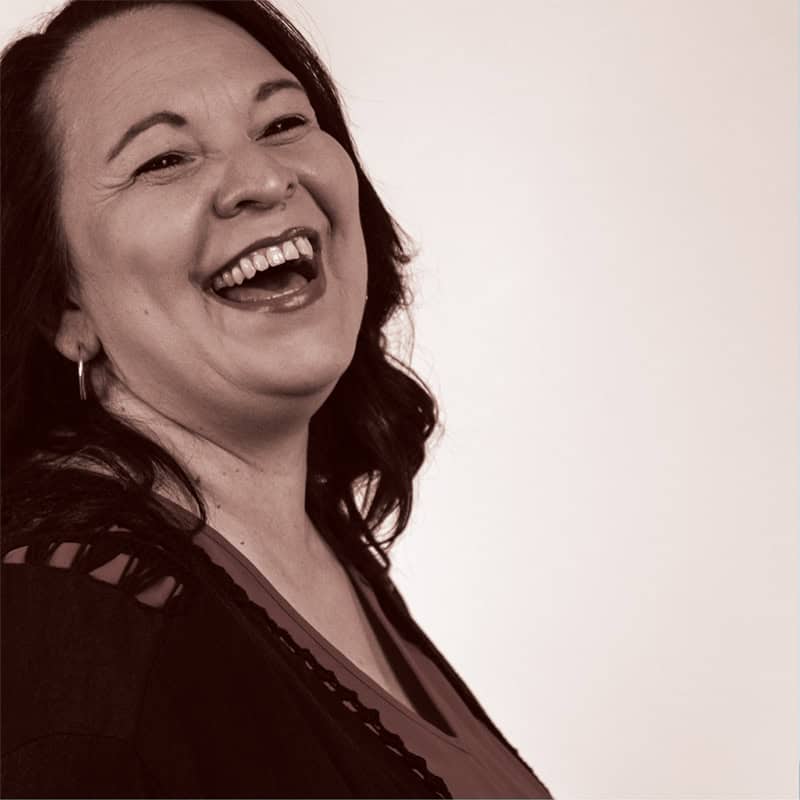 Christine is the Office Assistant at 7B Building & Development. She joined the team in June of 2022.
Prior to that, Christine worked as a Service Access Manager for a community action agency. Before that, she helped her parents run their businesses for almost ten years until they retired; her mother's Mexican restaurant and her father's mechanic shop.
Christine is from the small town of Crosbyton, TX. She is heavily involved in her community and always willing to help those in need. She has three adult children and two grandsons. She loves her children, but her grandsons are the keepers of her heart. She spends most of her free time with her family, cooking alongside her mom.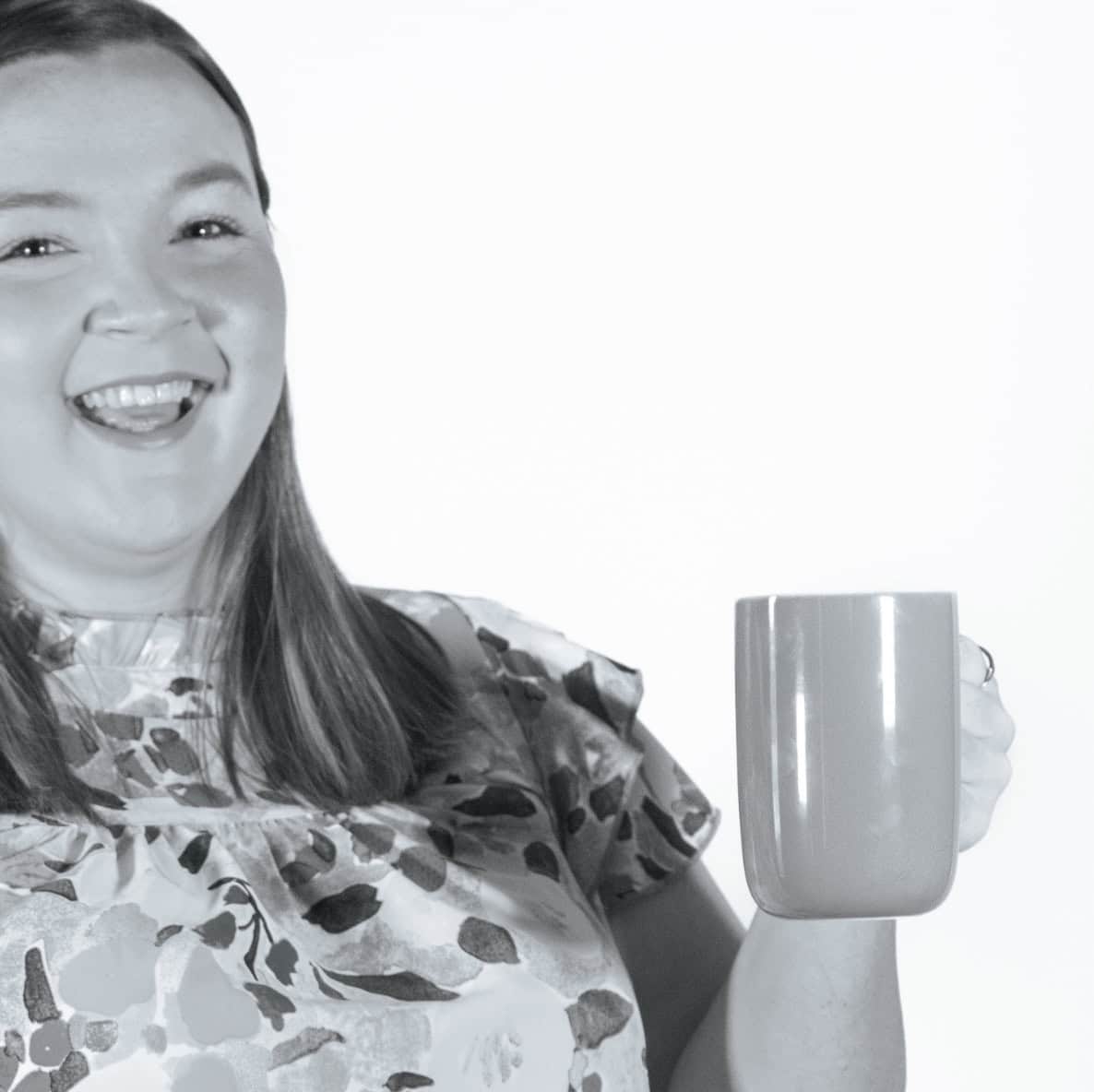 Kaitlyn serves as Title Assistant for 7B Building and Development. She grew up in the small town of Ballinger, Texas. Kaitlyn has been in the title industry since 2018 and loves the high intensity. You can find Kaitlyn hanging out with family and friends in her spare time. When time allows, she also loves to travel, kayak, or be outdoors.
Anabella is the Construction Contracts Generalist for 7B Building and Development and 7B Commercial Construction.
She graduated with a Bachelor's of Science from Texas Tech University in Sport Management, specializing in Marketing. Currently, she is continuing her education and hopes to complete her graduate programs in 2023.
Anabella is actively involved with Overton Elementary School, where she serves as the Social Chair of the PTA and assists with the planning and coordinating of events for the teachers and students. When she is not working or in class, she enjoys spending time with her dog, Nola, riding horses or playing polo with her friends, playing tennis, and reading.
Alan Banks grew up in Dallas, Texas, where he witnessed the urban development and expansion of the city from his backyard. The dynamic urban growth of Dallas fostered his interest in Construction.
A skilled craftsman cannot do anything without evaluating his craft—how to make it better and how to do it differently, and that is how Alan Banks approaches commercial builds. A builder with more than a decade of experience building homes in the Dallas area and commercially across the United States, a BBA in Finance from McMurry University, and an appreciation of superb architecture.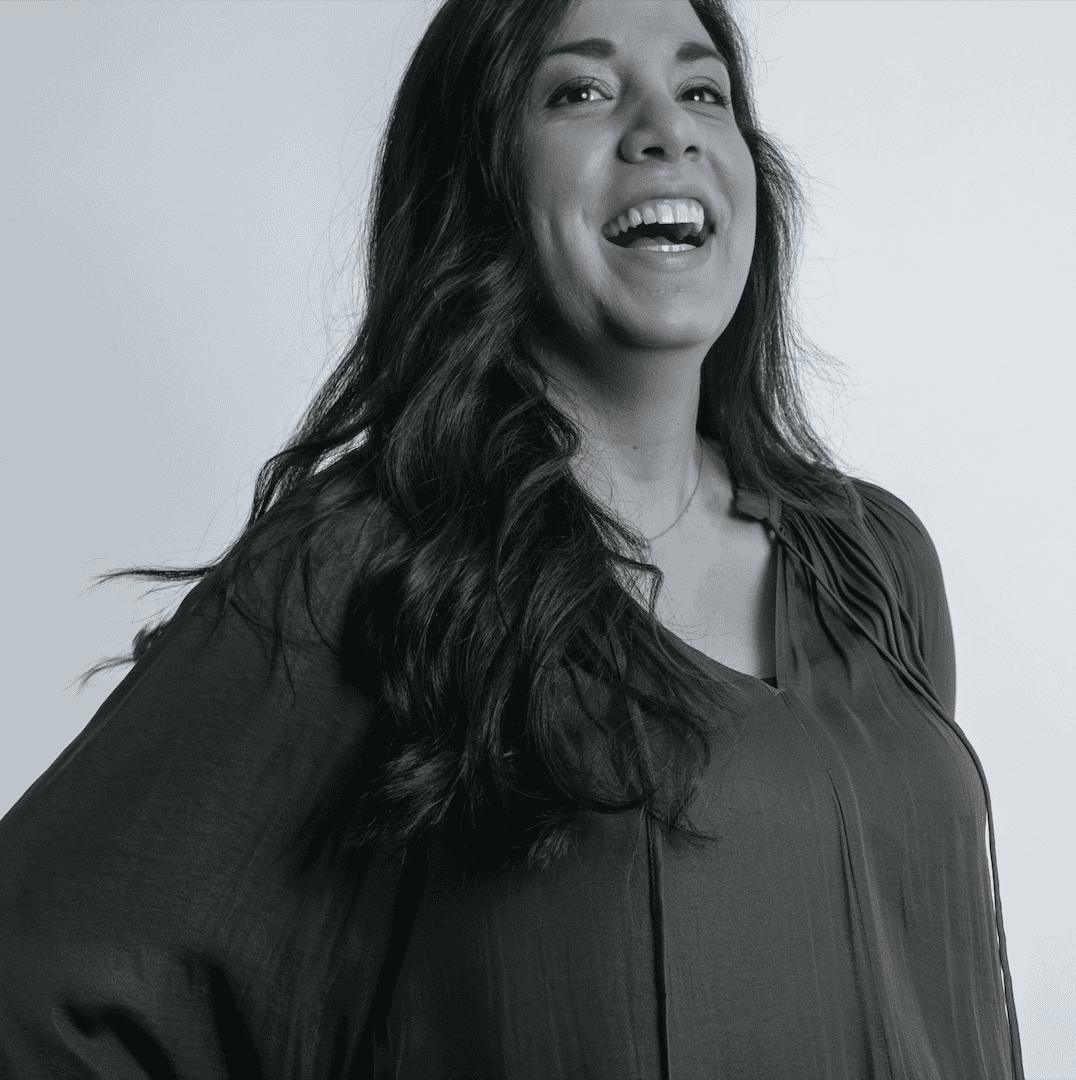 Bre is Human Resources Coordinator for the Merchant Family Companies.
Bre graduated from Texas Tech in 2012 and is a Red Raider to the core. Before joining the team, she worked for a local insurance broker for seven years before transitioning to full-time HR.
Bre and her husband, Chris, have three daughters, Peyton, Kendall, and Kennedy. On the weekend, you will most likely find us enjoying all things Texas Tech, from Track to Football (or watching CoCo Melon)!
Araceli is an AP Clerk at 7B Building & Development and joined in August 2022.
Prior to joining the team, Araceli has over five years in the construction industry, previously working in the accounting department at a local roofing/construction company.
She is from the small town of Tahoka, TX. She enjoys spending time with her two children-Jose and Sophia, family gatherings, a good movie or two and hanging out with friends.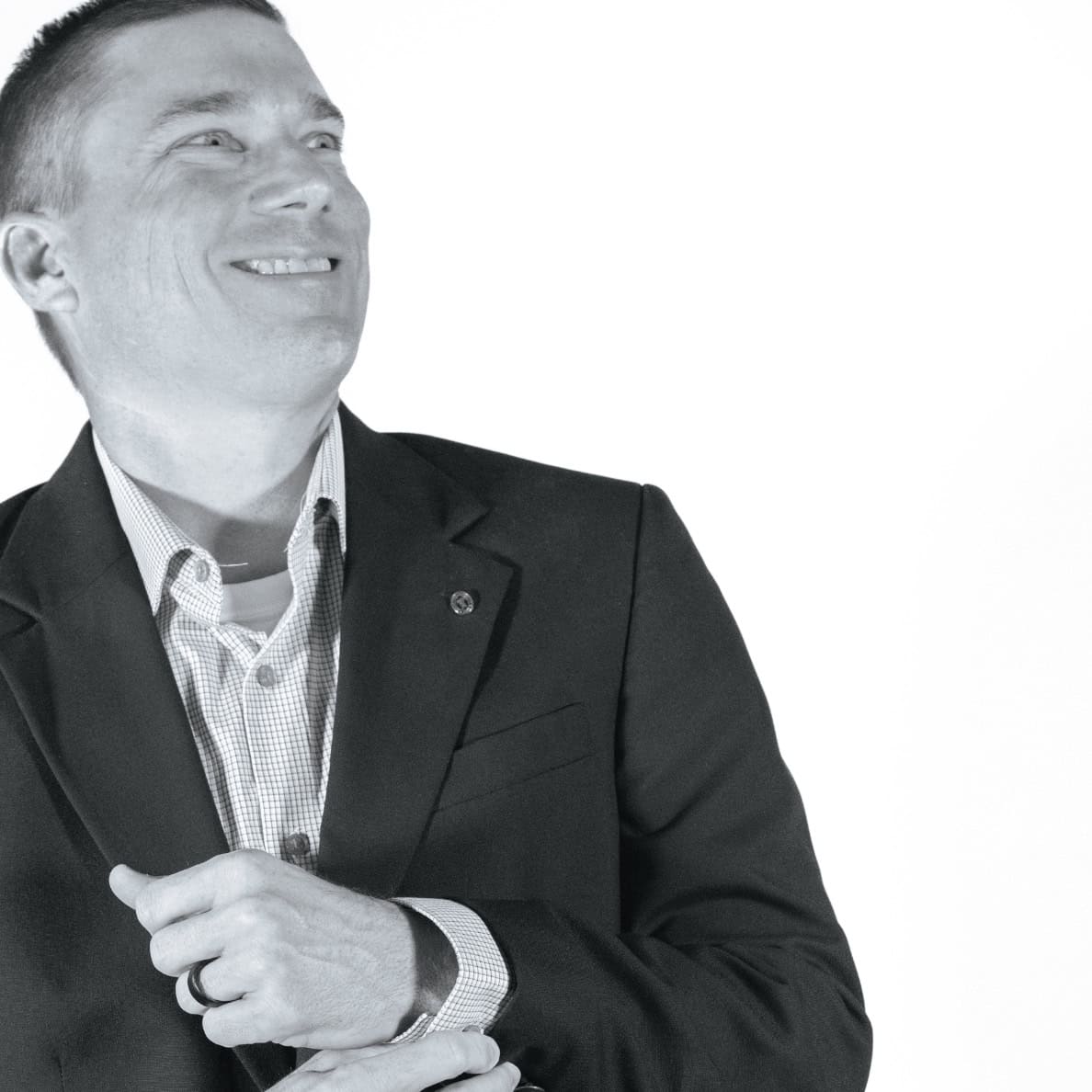 Chris is the Assistant Controller for 7B Building and Development.
Chris graduated from Texas Tech University with a Bachelor's in Business Administration in Accounting and Finance. Before joining 7B, he spent most of his career in public accounting, auditing financial statements, and preparing tax returns.
Chris and his wife, Alisha, have twin boys who keep him busy when he's not in the office. He enjoys watching and coaching them in various sports, as they play travel baseball, basketball, flag football, and soccer. Chris also enjoys traveling on road trips, going to the beach, and watching Texas Tech.
Claire is the Talent Acquisition Specialist for 7B Building and Development. She handles anything and everything regarding an open position within the company.
Claire graduated with her bachelor's degree from Texas Tech University in May of 2022 and immediately jumped into her new full-time role. Claire originally started as an Intern and quickly found a place where she could see herself growing post-graduation. She plans to continue building her HR career and learning as much as possible.
Claire enjoys loving on her fur baby Charlie and spending time with friends. Her favorite activity is binge-watching a good show on the weekends and taking trips to explore any place she can!
We Are Always Looking for New Additions to the Family!
Brand Promise
On Time. On Budget. Excellent Communication.
Our Purpose
To build the kingdom of God by building people, projects and our community.
Our Values
The gift is in the grind.
We like to celebrate wins.
Because God built our team, we will win.