We are committed to giving our clients economical,
efficient builds. 
7B Construction is committed to delivering economical, efficient and timely build-to-suit projects. Our tenured estimating department offers value engineering options, resulting in lower build costs while maintaining a quality product. With over 400 projects under our belt, 7B has created deeply rooted partnerships with subcontractors and vendors across the country. Our team is devoted to putting clients first while maintaining an open line of communication and transparency throughout the build. Here at 7B, we foster a culture of hard work, faith, and lasting relationships.
On Time. On Budget. Excellent Communication.
How We Do It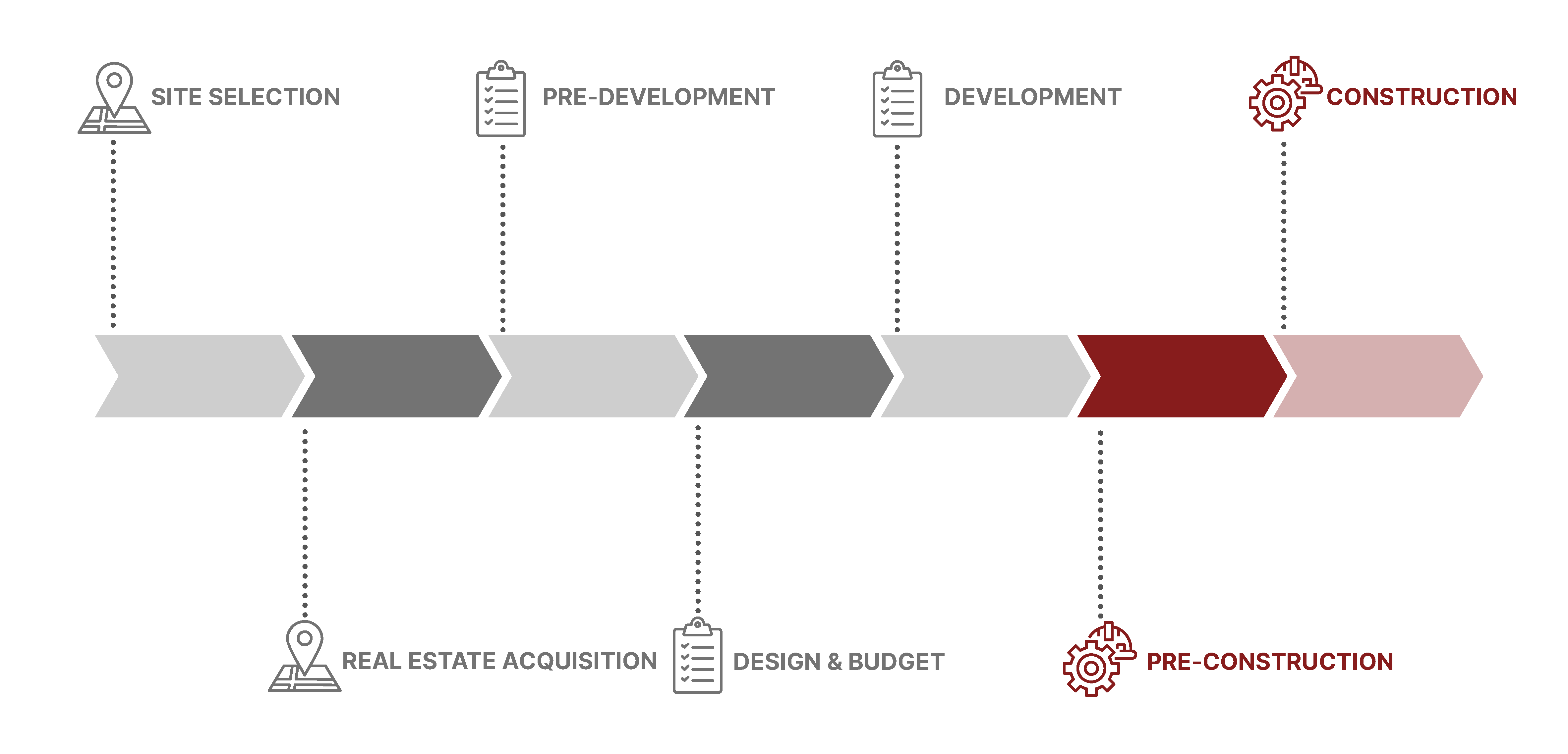 PRE-CONSTRUCTION: • Coordinating • Municipalities • Utilities • Contractors • Vendors • Supply-Chain Management
CONSTRUCTION: • Client Accountability • Live Camera Feed • On-Site Supervision & Quality Control • Weekly Progress Reports • Site Safety Audits