We take the guesswork out of the equation.
By acquiring existing properties, we are able to better serve the needs and expectations of our clients.
100+ years of deal-making experience across the U.S.
Our real estate team takes the guesswork out of the equation by relying on research and experience to identify where your business will thrive.
With the placement of over 2,000 new retail locations for multiple national brands, our teams' extensive knowledge of markets and current growth trends provide you with the assurance of access to the best locations available.
Your success is our success and our team is ready to make it happen!
On Time. On Budget. Excellent Communication.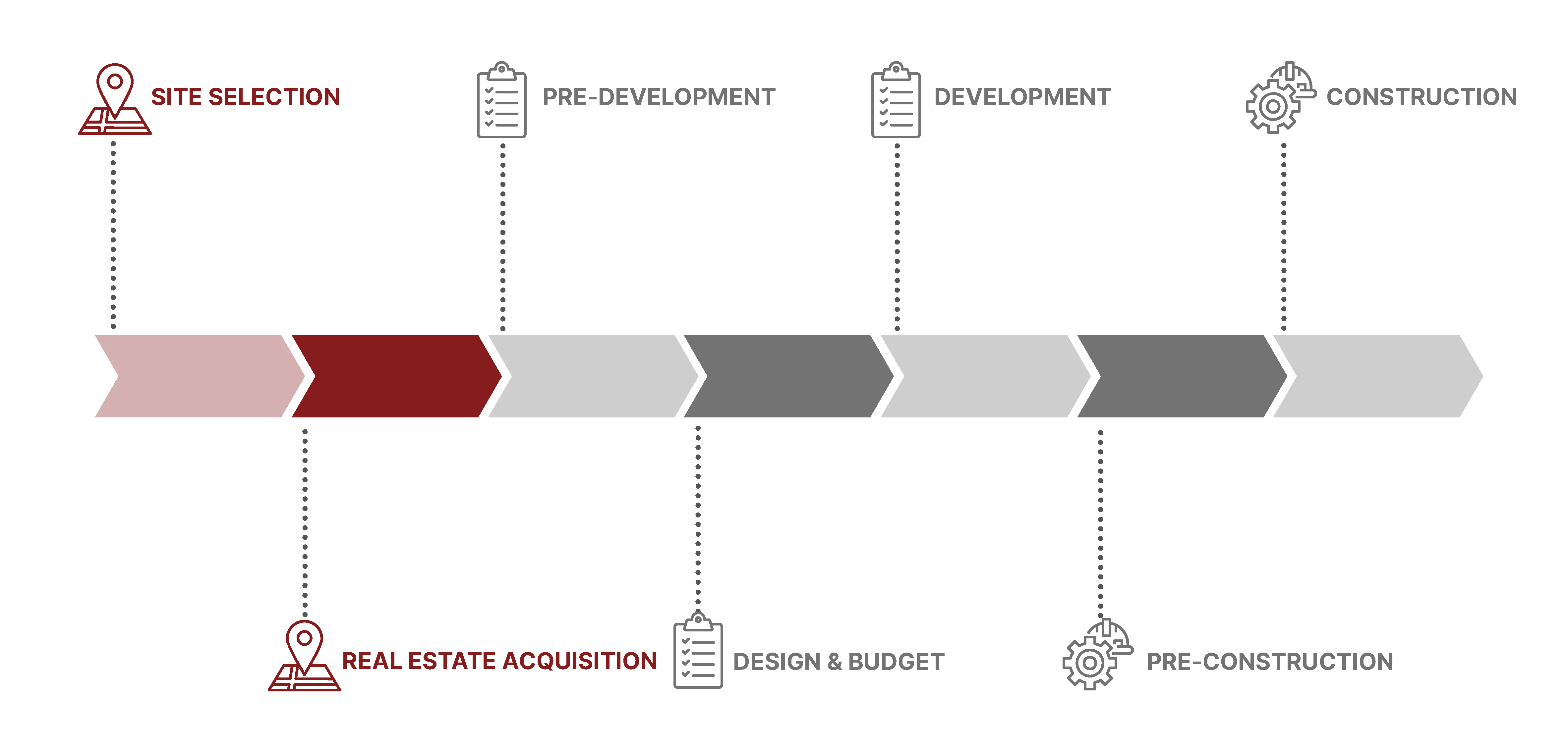 SITE SELECTION: • Trade Area Study • Develop Market Strategy • Demographic and Applicable Studies Provided to Client • Boots on the Ground Market Market Study
REAL ESTATE ACQUISITION: • Contract Negotiations • Letter of Intent • Real Estate Purchase Agreement • In-House Legal Support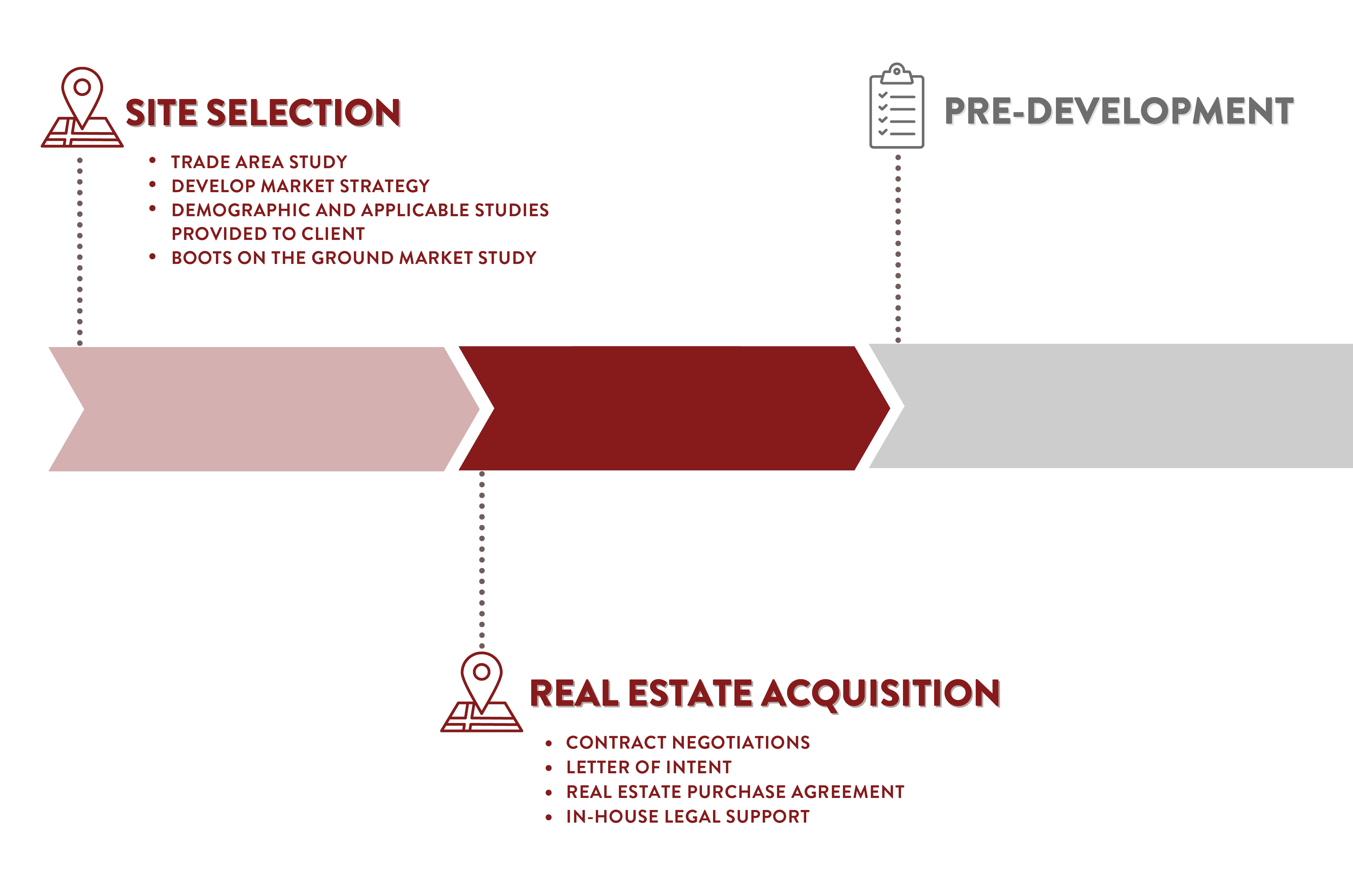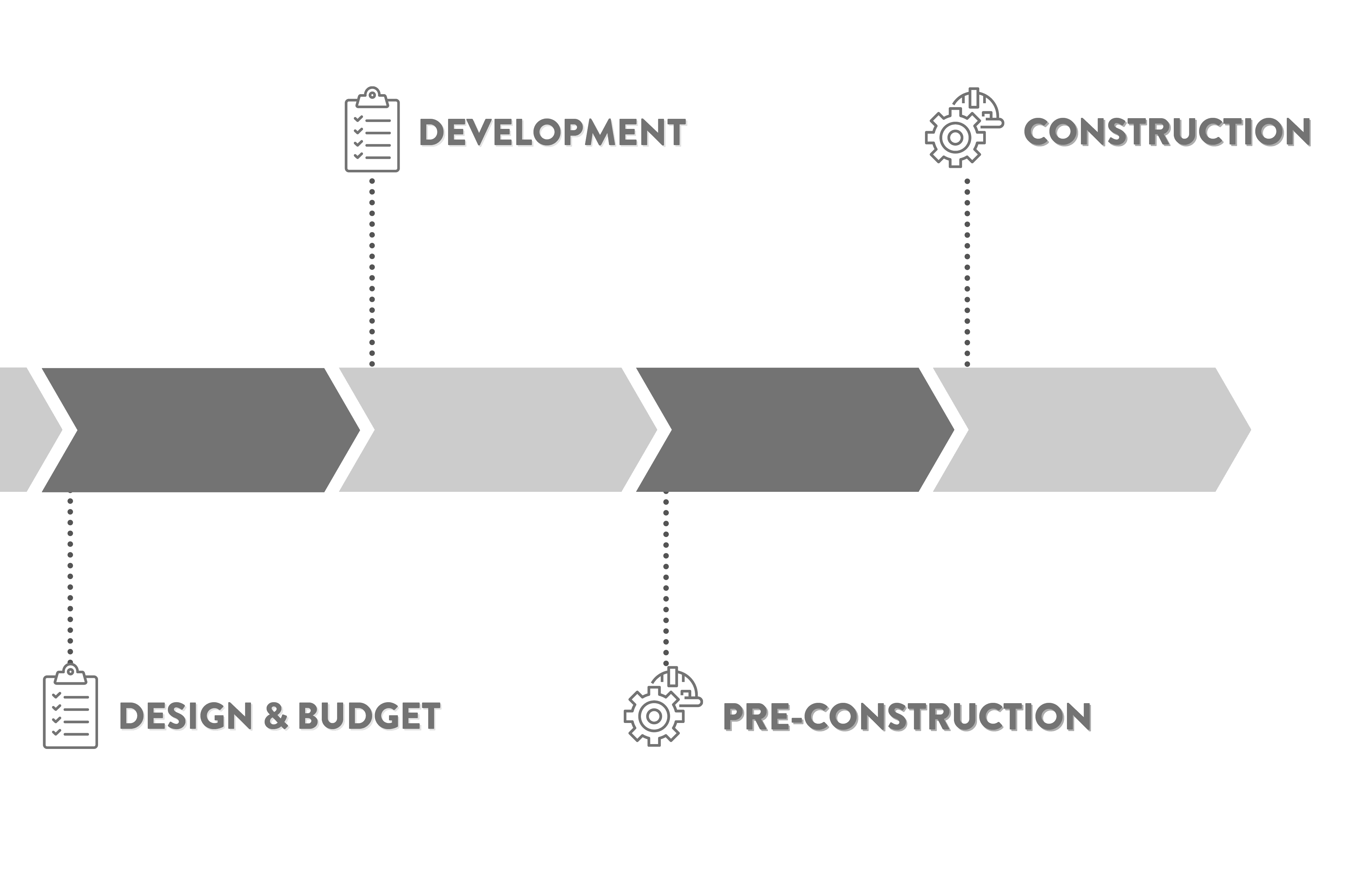 We take the guesswork out of the equation and rely on research that tells us where their business will thrive, but that's not all!
After we locate the perfect place, we send our highly qualified "boots on the ground" team to confirm that everything is exactly as it should be, or even better. We never settle or compromise on your needs. It's either perfect, or we move on. 
See Our Available Properties